Atlantis After Work Concert Series featuring Marcus Mitchell
15 Mar. 2019 19:00 - 22:00
You asked, we listened...
Atlantis After Work Jazz Concert Series
featuring Marcus Mitchell  
Marcus has worked with many artists such as Mike Phillips, Kim Waters, Marcus Johnson, and Destiny's Child just to name a few.  His biggest accomplishment was getting the group Destiny's Child to perform at President George W. Bush's victory party in 2001.  Marcus has also headlined at the legendary Blues Alley Jazz Club in Washington, D.C.  
Marcus and his company, 24th Music, is committed to the company's motto of "Creative Music with Substance" which is demonstrated in all of his works and other artists under 24th Music.  
Mitchell's 
CD entitled "Jumpin'" was the first release under 24th Music and is being distributed 
nationwide.
2005 was a great year for Marcus. On September 5, Labor Day weekend, he performed at the 3rd Annual Jazz Festival at Cooper's Field in Guantanamo Bay, Cuba. He shared the stage with Paul Taylor, Peter White and the Rippingtons (featuring Russ Freeman).  Since that time, Marcus has release 15 CD's and 1 DVD.   In 2006, Marcus made history by becoming the youngest independent executive to be on the voting committee for the Grammy Awards/Recording Academy. 
In 2016, Marcus launched MHMIC "The Marcus H. Mitchell Instrument Collection'. A boutique instrument manufacturing company which is the only African American owned multi-instrument manufacturing company in the world.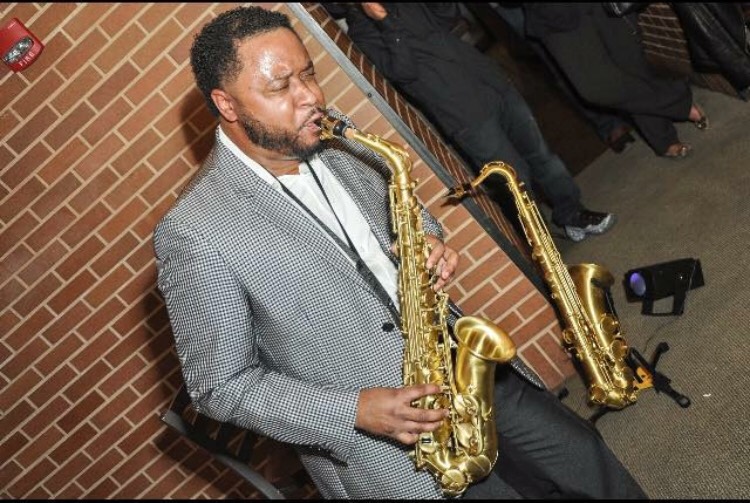 Doors Open at 6PM and there is plenty of Free Complimentary Parking 
Birthday Packages available, includes:
10 VIP tickets
Reserved table
Dinner & Champagne
Birthday Cake
$200 includes dinner
Call to Reserve: (703) 444-4433
Atlantis presents some of the Washington areas best Jazz, Classics and R&B Bands.  Come and relax afterwork with some great Jazz, R&B and Classic songs.  Dinner is available as well as Cash Bar.